Kelly Mock – Men's Program Director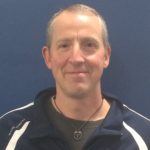 NCCP Level III Certified — Men & Women
NCCP Level I Certified –Trampoline
NCCP Level II Course Conductor
FIG Level Men's Judge
First aid, CPR training, 2009
Coaching for 27 years
" The Life and Times of Kelly Mock" Kelly started gymnastics at Harry Ainlay High School, with no other aspirations than to learn a back handspring. Subsequently, after having mastered the skill, he went on to become "High School Provincial Open Champion". Kelly began his coaching career at the Capital City Gymnastics Club and at his alma mater, the Harry Ainlay High School. From there, he went on to run the MAG program at Ortona, U o A, Leduc Kanata, and WAG / MAG at Altadore. In 1998 moved to Whitehorse, Yukon to become the Technical Director for the territory as well as Head Coach for the Polarettes Gymnastics Club. Kelly spent over a decade there and had his WAG athletes represent the Yukon at the Canada Games. He also had WAG and MAG athletes at Nationals and Westerns, where they achieved gold and all-around medals. Kelly received a Government of Yukon appointed position, to the High Performance Athlete / Coach Funding Committee as well as the Yukon Recreation Advisory Committee.
Kelly was on the bid committee for the 2007 Canada Winter Games and served as Technical Chair, as well as the Head Coach for the first-ever Yukon WAG team to the CWG. He moved with his wife to Canmore in 2008 and started building the MAG program at CIGC, with only 2 male competitive athletes upon his arrival. We are proud that Kelly has recently been appointed to the National Judges Education Committee and is actively involved in judging at a national and international level. Kelly has 2 daughters, 6 & 8 and they spend most of their family time in the out doors – in hiking boots, on skis or 2 wheels.
Jordana Drukarsh – Women's Program Director
K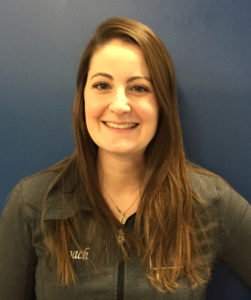 inesiology and Physical Education Degree, Wilfrid Laurier University, Waterloo, ON
NCCP Level III Artistic Women's Certified
NCCP Level II Trampoline Certified
NCCP Level III – Women's technical & theory
First aid, CPR training, 2011
Coaching for 12 years
Jordana is in her 7th season as a competitive coach at CIGC, and has been involved in gymnastics for 25 years as an athlete, coach, and administrator. She is originally from Toronto, where she trained as a competitive gymnast and then found her passion in coaching. She is a Level 3 Women's Artistic and Level 2 Trampoline certified coach, and graduated in Kinesiology and Physical Education from Wilfrid Laurier University in Waterloo, Ontario. She has coached girls at the pre-competitive, Provincial, and National levels. Her favourite event to teach is bars, which was the event she found most challenging as an athlete.  One of her biggest goals as a coach is to teach the athletes skills they will use in their lives after moving on from gymnastics. Jordana also has a passion for music and dance which she discovered after retiring as a competitive athlete! She enjoys spending time with her family and her favourite season to be outside in Canmore is summer!
Aundrea Dubé – Recreational Coach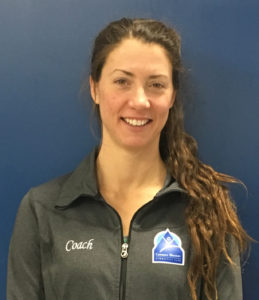 Degree in Recreational Management, Acadia University, Wolfville Nova Scotia
NCCP Level I Certified – Men & Women
NCCP Level 2 Certified
NCCP Level II Technical
NCCP Level II Theory
First Aid CPR training
Coaching for 20 years
Maiysha Glaudé – Pre-school Coordinator and Director Shows and Events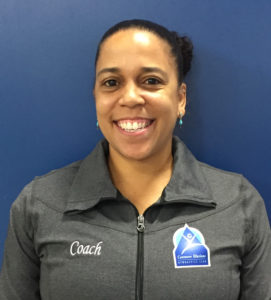 NCCP Level II Technical – Women (Certified)
NCCP Level I Artistic (Trained)
First aid, CPR training
Coaching for 24 years
Originally from California, Maiysha moved to Canmore in 2005 and is now celebrating her 14th season with Canmore Illusions Gymnastics Club. She began her gymnastics career at the age of 2 and was invited onto her club's competitive gym team by the age of 6. Following her retirement for competitive gymnastics she began coaching at the age of 15. She also then began to transfer her gymnastics training into figure skating where she later became a 3 time United States National medallist at the Collegiate level. At the completion of her competitive skating career she was able to combine her love of her 2 favourite sports and perform "Gymnastics on Ice" in professional shows all over the world. She is now the Preschool program coordinator, a competitive WAG team coach and choreographer for CIGC as well as the director of shows and events.