Valerie Atkinson, Chair
Valerie has been a proud and supportive member of CIGC since 2009 when her eldest daughter Olivia, now JO 9, joined recreational gymnastics. Hot on Olivia's heels is Hazel in JO 2, whom we are confident everybody knows! Not only has Valerie watched both of her daughters thrive in the sport, but has also had the pleasure of watching the Club itself flourish! She is a firm believer that "it takes a village" and is very proud of the gym family that CIGC has become. In her spare time, she can be found being active in nature and the Bow Valley community with family and friends! "I am extremely proud of the hard work and dedication that the members, staff, athletes and board members have all contributed to CIGC. We are all learning and growing together – practice makes progress, not perfection!"

 Jen Feikes, Treasurer
Jen brings over 15 years of financial and accounting management experience to the CIGC Board. As a designated professional accountant, Jen currently works as a senior consultant in the areas of accounting and finance, primarily in the not-for-profit sector. Since moving to the Bow Valley in 2000, Jen has served on numerous local volunteer boards including those of the Elizabeth Rummel School Council and Foundation and the Canmore Minor Soccer Club. She currently also serves as Treasurer on the Canadian Mountain Arts Foundation/artsPlace Board. Jen lives in Canmore with her husband, Julian, and two children, Diego and Gabi. She is honoured to work with such an amazing team of staff and volunteers dedicated to supporting gymnastics in the Bow Valley.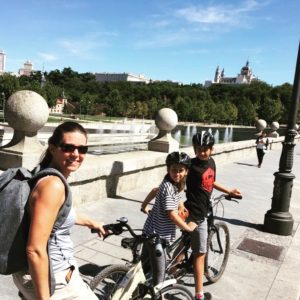 Kathleen Ridgley, Secretary
Kathleen's story of coming to the Bow Valley is a typical one.  She first moved to Lake Louise for one year to ski and work.  As a flat-lander, a year in the mountains was a big dream!  Now it's been over 20 years that Kathleen has called the Bow Valley home. Kathleen and her husband have been a proud parent members of CIGC for 7+ years.  Their three kids have been involved in the Club since they were each 3 years old.  Gymnastics was one of the first programs 3-year olds could join in Canmore, and the rest is history.
"CIGC has been a huge part of my family's life and has given us so much.  Two years ago, I wanted to give back to the Club we love so much by joining the board.  It's been a lot of work, but the reward of the deeper friendships and the learning experience has been immeasurable.  I look forward to returning to the board for another year."

Adele Folliott, Member at Large: Coach Liaison
Adele graduated with a Physical Education degree and after spending some time up north in Yellowknife, she decided to move to Canmore in 2003 when she met her husband Fred. Together they have raised 2 very active boys Ethan, 16 and Noah 12. Taking an initial interest in Parkour, Noah decided to try out gymnastics and has been part of the gymnastics family for the past 4 years working up from pre-competitive to level 3.  He loves to learn new skills and values all the friendships he has made along the way.
As a former gymnast, coach and parent of a competitive athlete, Adele has always had a passion and appreciation for gymnastics.  She joined the board this year seeing an opportunity to help with the continued development of the sport in the Bow Valley. She enjoys staying active through a variety of sports.  She also looks forward to all the mini adventures the family embarks on, especially when it involves travel to new places!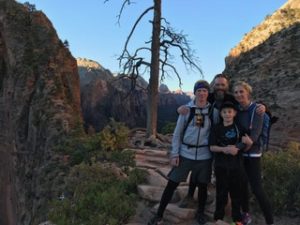 Sheila Bagley, Member at Large: Fundraising
Sheila moved to Banff in 1995, where she met her husband Jonathan. They have enjoyed our outdoor playground by skiing, hiking, climbing, back packing and biking over the years. They have a 13 yr old son Ben, who loves golf and plays hockey in the off season and their 12 yr old daughter, Sarah who loves dance and is in level JO 6 this year at the Gym.  She is passionate about keeping her kids involved in sports and other activities that help them to grow their strengths, personalities and confidence.  She has been supportive and giving of her time in all the sports/activities their kids have been involved in; including leading Girl Guide Programs for 4 years, helping coach soccer, managing Ben's hockey team, volunteering at school when I can, and fundraising for various sports/activities they have been involved with.  She has been the Fundraiser Co-ordinator for CIGC this past year and has enjoyed the challenge.   She joined the CIGC board in January 2017 as a MAL and has been essential in club planning and function.
"I have found the past board to be very respectful, focused and engaged at meetings, as well as supportive of coaches and athletes needs.  Above all, the past board, including myself, has been determined to make the club the best it can be and  I would be happy to take on the MAL position for another year if voted for."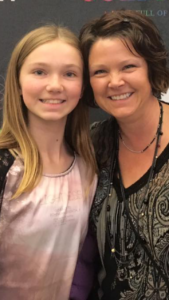 Deb Lantz, Member at Large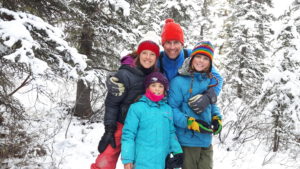 Nancy Kirk, Member at Large