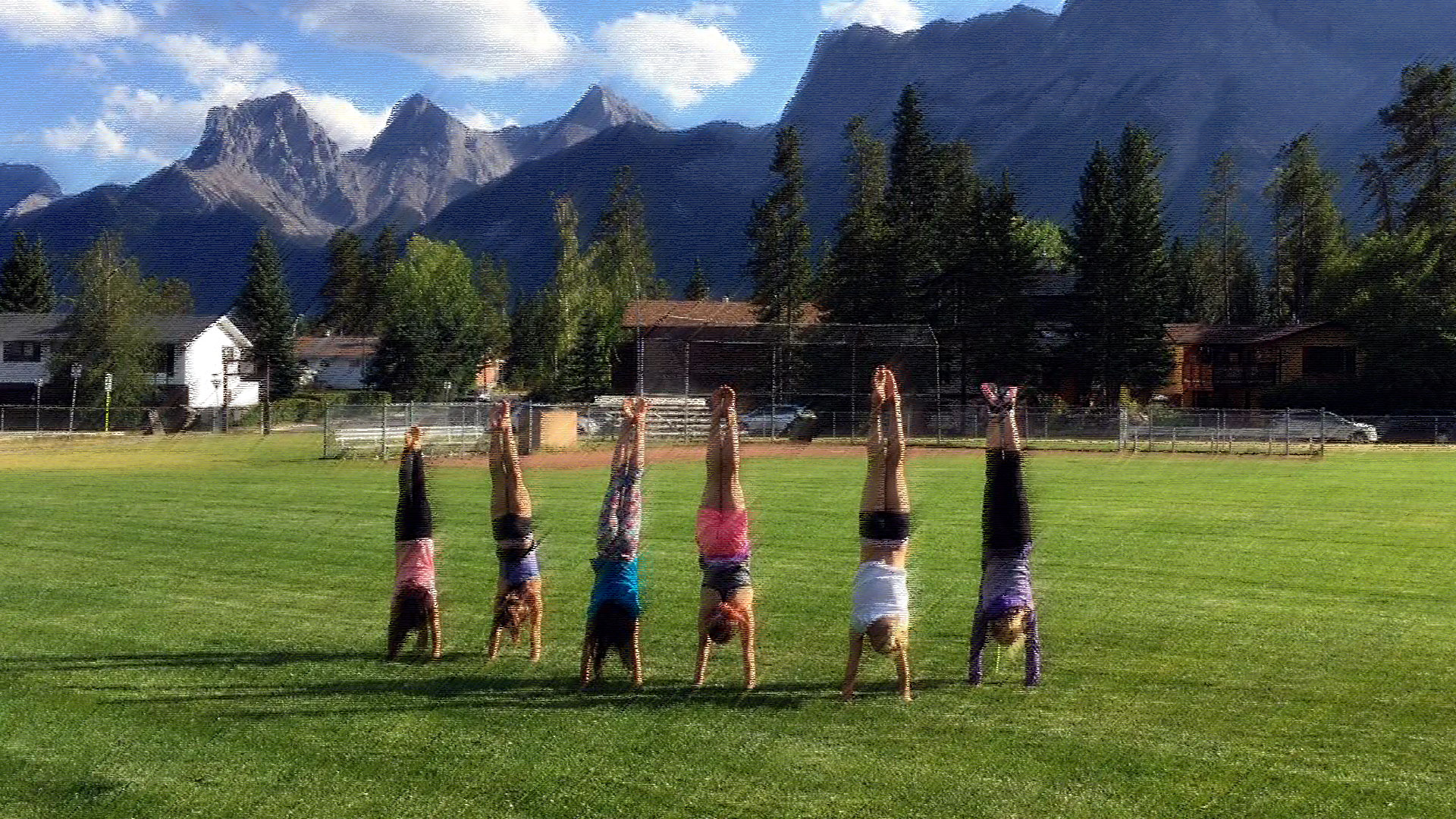 The Canmore Illusions Gymnastics Club, in partnership with its members, exists to promote the sport of gymnastics by providing opportunities for all members to develop personal excellence and a life long love of the sport and fitness. Our mission provides our participants with quality instruction in gymnastics whereby they can achieve their potential in an environment that is built around camaraderie and is challenging and exciting, yet safe. To this end, we strive to ensure that the classes will be well instructed and the participants, while working at their own skill-level under careful supervision, will be taught appropriate lead-up drills for each new skill.
A Brief History of our Club
In January 1994, the Club's former Head Coach, Marti Przibislawsky, started an after school gymnastics program at Elizabeth Rummel Elementary School. One year later, an advanced group from the after school program formed a small pre-competitive group and started to use the gymnastics facilities then available at the Canmore Recreation Centre. In September of 1996 a Parent's Committee was formed and the Club was registered under the Societies Act under the name Rocky Mountain Illusions Gymnastics Club. In 2000 the Club changed its name to the Canmore Illusions Gymnastics Club.